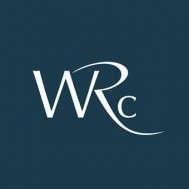 26/04/2017
Swindon, UK
WRc Innovation Day is an important event for the water and environment sectors. The event is effective in facilitating the collaboration among innovative organisations and encourages networking among like-minded individuals committed to the protection of our natural ecosystems.
At Arvia, we are working hard to encourage companies to make better use of available water supplies and reduce contamination. This year, we are excited to showcase one of our water treatment systems at stand G14, demonstrating the simplicity of our treatment process.
One of the issues facing the water industry is the cost effective removal of organic micropollutants. Our system utilises a different approach to achieve removal and destruction of these micropollutants using a process of adsorption and simultaneous electrochemical regeneration within one unit.
Please come along and join Team Arvia for an explanation of how the system works and a catch up on the exciting projects we have recently been involved in.