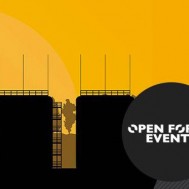 29/03/2017
Birmingham City Centre, UK
Arvia will be attending the UK Onshore Oil and Gas Summit on 29th March 2017 in Birmingham City Centre.
As part of the event, CEO Mike Lodge will be presenting "Advanced Organics Removal for Water & Wastewater Treatment" at 14:10 including specific case studies to document how the ODC™ system has provided effective wastewater treatment within this specific industry.
Our Director of Sales, David Parocki, will then be joining the Expert Panel on Environmental Regulation at 14:30 to discuss how advanced treatment processes can prevent the ongoing damage of surface waters and aquifers.
Join us at the summit to discuss how our system could benefit your organisation.