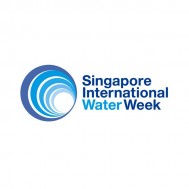 08/07/2018
–

12/07/2018
Sands Expo and Convention Centre, Marina Bay Sands, Singapore
Arvia are partnering with British Water at Singapore International Water Week and will be exhibiting on the UK Pavilion during the event.
The Water Convention welcomes water practitioners and leaders to share their best practices, strategies and applied technological solutions which address the challenges and provide opportunities under the following domains or themes:
Delivering Water from Source to Tap
Effective and Efficient Wastewater Value Management
Water for Liveability and Resilience
Water Quality and Health
Arvia is presenting it's solution: "Removal Of Pesticide (metaldehyde) and Other Problem Organic Micropollutants From Water Using the Arvia Treatment Process" under theme 2 – Effective and Efficient Wastewater Value Management.
The removal of micropollutants is of particular importance in Singapore. NEWater and desalination will meet up to 85% of Singapore's future water demand and water contaminated with micropollutants can make bodies of water unusable in an already water-stressed environment.
To meet us at the event or discuss our presentation in more detail, please get in touch via the contact form below.