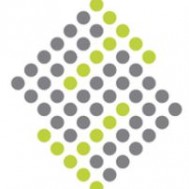 21/10/2019
–

21/10/2019
University of Surrey
On the 21st October 2019, Arvia will be presenting at the Scitech and ISPE Technical Forum  on AMR and the role of the pharma Industry. The main focus of this forum is to look at how the pharmaceutical and biotechnology industries can work together to meet stringent regulations and help to tackle the global issue of antimicrobial resistance.
Antimicrobial resistance occurs when bacteria and viruses mutate due to the overuse of antimicrobial drugs. As a result of this, it is estimated that over the next 30 years there will be over 10 million deaths related to AMR each year.
It is not just humans that are being affected by the spread of AMR, animals and the environment are also suffering. Antibiotics can enter the environment in various ways including through human and animal excretion, as well as untreated wastewater from pharmaceutical manufacturing.
During the conference, one of our Organic Pollutant Consultants, Joseph Weston, will be presenting how the Nyex™ treatment systems have successfully removed pharmaceutical residues from wastewater. Our Nyex systems, have been deployed to support pharmaceutical industires to ensure they are meeting strict environmental discharge regulations, in order to avoid fines and operational downtime.
We are also working with forward-thinking pharmaceutical manufacturers looking to remove antibiotics from their manufacturing effluent in anticipation of upcoming regulations which are expected to come into force specifically covering these contaminants.
Other speakers at the forum include:
For further information about the range of Nyex™ systems that we have available or to book a meeting with Joseph at the event, please fill in the form below.