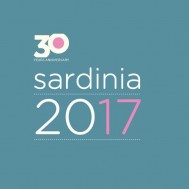 02/10/2017
–

06/10/2017
Forte Village Resort, Sardinia
Sardinia 2017, the largest event of the year in the field of Waste Management and Landfilling. The conference focuses on advances in Waste Management and Landfill Leachate science and technologies, presenting case studies and discussing key controversial subjects and experiences from different countries.
In recent times, Arvia have received an increasing number of enquiries in relation to landfill leachate which is failing regulatory compliance due to persistent micropollutants, such as pesticides. Arvia's solution provides a selective treatment process to remove the micropollutants of concern from the body of water with it's combination of adsorption and oxidation.
Arvia's Head of Technology, Dr Mikael Khan, will be presenting a case study on Wednesday 4th October on the selective removal of micropollutant (Mecoprop) from landfill leachate, with a high background COD matrix of 1600ppm. Join the presentation to discover how Arvia's treatment system provided outstanding compliant results for the client with a much lower operational cost than if the entire COD matrix was treated. Preferential treatment of micropollutants is one of the main benefits of adopting an Arvia treatment system over an alternative process. For example, Ozone would treat the entire COD matrix as this is a scatter gun approach and treats the entire body of water rather than focusing on the micropollutant of concern.
To arrange to meet Dr Khan at the event to discuss your treatment challenge in more detail, please get in touch using the form below.