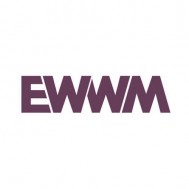 16/07/2019
–

17/07/2019
The Hilton Birmingham Metropole, UK
With particular emphasis on operational experiences and practical solutions; the conference provides a forum for practitioners, managers and researchers to meet and discuss the needs of the European water industry.
Over the two days there will be 45+ technical presentations from leading industry experts, academia and professionals.
Technical Sessions include:
Nitrogen & Phosphorus Removal
Emerging Contaminants
Process Modelling & Design
Process Control & Optimisation
Biological Phosphorus Removal
Innovation
AMP 7 Challenge
Arvia Technology will be presenting at this year's conference during the Emerging Contaminants session on Tuesday 16th July at 10:15 in the Library (London and Cambridge).
The presentation will cover the targeted removal of antibiotics and other pharmaceutical residues with Arvia's Nyex™ treatment process to support the prevention of antimicrobial resistance (AMR).
Join Riyaz Patel, Project Engineer, and Ahmed Marjan, Process Engineer, at the event to discuss the challenges of treating pharmaceuticals in the environment, as well as the issues faced by pharmaceutical manufacturers in managing their wastewater.