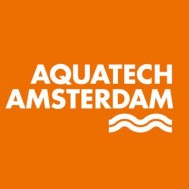 05/11/2019
–

08/11/2019
RAI Amsterdam, Europaplein, 1078 GZ Amsterdam
Ariva Technology Ltd will be exhibiting on the UK pavilion from the 5th– 8th November at AquaTech Amsterdam, the world's leading water trade show for process, drinking and wastewater which takes place at the RAI Amsterdam.
At the event, our experienced team of technical and commercial engineers will be on hand to answer questions on how our unique tertiary processes work, and also how the technologies may be best placed within your treatment process to provide optimum results.
With over a decade in design and integration experience, the team have worked on solutions for the most complex waters, including RO reject, landfill leachate, pulp & paper, chemical and pharmaceutical effluent, as well as contaminated municipal waste and drinking waters.
With the implementation of the Water Ten Plan which aims to safeguard China's waters from industrial pollution, Arvia have experienced a greater need in China for advanced tertiary treatment processes to reduce organic contamination to as low as 30 mg/L COD.
The Nyex™ systems have been deployed to support these strict industrial regulations in order to prevent environmental fines, permit withdrawal or even legal action in this country. The team will continue to research market need and consistently develop our products to provide adaptable and future-proof solutions as environmental regulations become stricter around the world.
The AquaTech exhibition forms part of the Amsterdam International Water Week which focuses on various issues including water and sanitation. The main themes for this year's exhibition are: Innovative water system implementations, Water management & resilience and Water efficiency & value.
Water scarcity is one of the world's most pressing issues with governments and organisations looking for innovative ways to reuse water. In 2002, the EU introduced the water framework directive which sets out strict policies to protect water sources. Arvia's Nyex™ treatment systems effectively remove organics and colour from wastewater streams. This treated wastewater can also be safely reclaimed and reused which saves money and helps to address increasing water demands.
For more information about our range of Nyex™ systems or to book a meeting with an Arvia representative at the event, please fill in the form below.